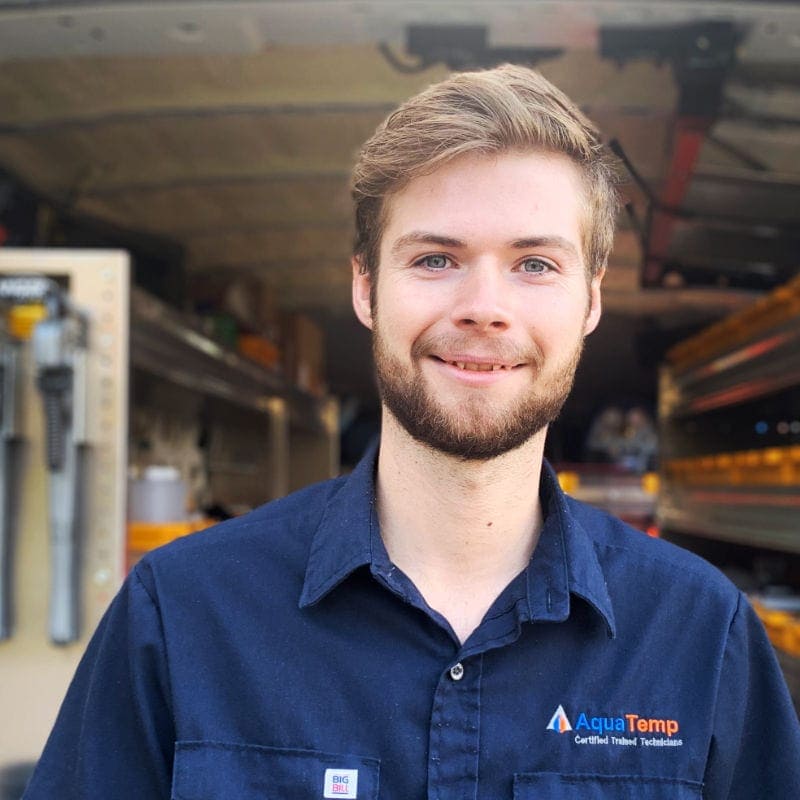 Nick
Installation Technician
3 Reviews
Indoor Air Quality Installation in Hepburn, SK, ST S0K1Z0
"Great batch of people. Did a good job, attention to detail with the installation and clean up."
- Katherine F.
Gas Furnace Installation in Hepburn, SK S0K 2H0
"We had a furnace malfunction on a Sunday and it was determined that we needed a new furnace. Kaelen brought us some portable heaters to use temporarily. Tim came out the next day to show us our options and his team was there 3 days later and installed a new furnace and water heater. The technicians were friendly and answered any questions we had during the install. When the install was complete the job site was very well cleaned and you would not have been able to tell the technicians had been there (other than new equipment). I would highly recommend Aquatemp to anyone looking for any of the services they provide."
- Kevin D.
Gas Furnace Maintenance in Saskatoon, SK S7M1S4
"Nick and Robin were very friendly and very patient answering all my questions. They explained clearly the problems and possible options. They seemed very knowledgeable.
I'll definitely call Aqua Temp again if I have another furnace issue."
- Louise R.