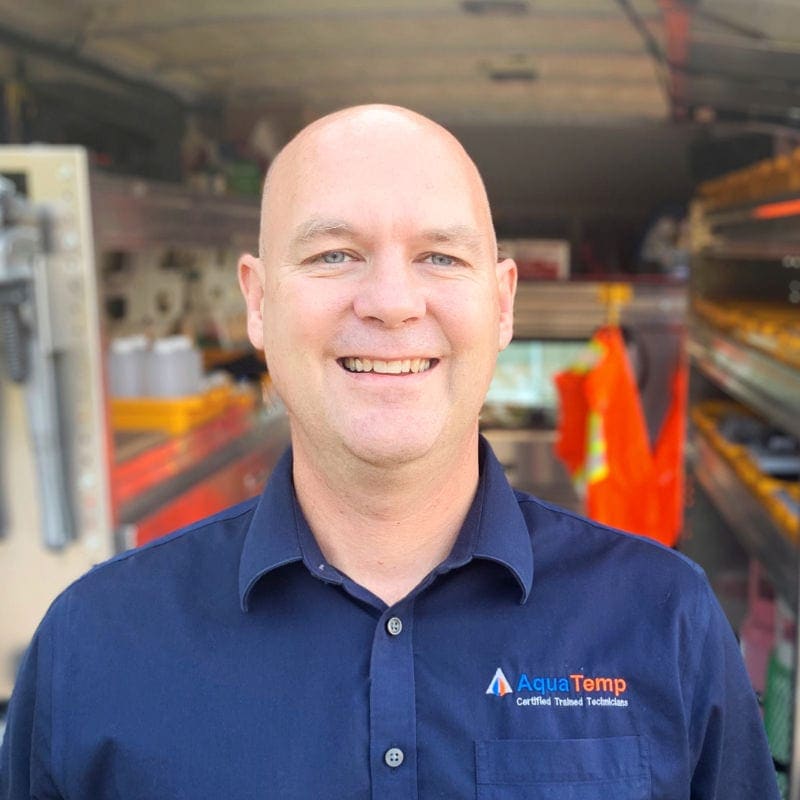 Tim
Owner/General Manager
7 Reviews
Water Heater Replacement in Rosthern, SK S0K 3R0
"Kaelan showed up within a half an hour of my call and had a look and by afternoon returned with a new water heater and a helper Tim. They removed and hooked up the new one fairly quickly considering we went from electric to gas. I am so thankful for how fast and efficient they were. I would definitely recommend them to everyone."
- Dawn K.
Zone Control System Maintenance in Warman, SK S0K 0A2
"Always prompt, efficient service. Very competent servicemen."
- Karen A.
Boiler Repair in Martensville, SK sok2to
"awesome people always happy , great personality."
- Shirley w.
Gas Furnace Replacement in Dalmeny, SK S0K 1E0
"We very much appreciate the service work and support provided by the Aqua Temp team in problem-solving and resolving a complex heating system/design issue. Given their professionalism, patience, persistence, and high quality service and follow-up support, we are building a strong foundation of trust in this company. Highly recommended."
- PC Z.
Gas Furnace Maintenance in Warman, SK S0k0a1
"Always do great work and are very trustworthy!"
- Chris M.
Gas Furnace Maintenance in Martensville, SK S0K2T0
"Great fast service. Cleaned a very dirty furnace and its now running tip top! Highly recommend"
- Chantelle S.
Water Heater Replacement in Saskatoon, SK S7N 3X4
"As a commercial contractor who knows what service is like in the industry and what it should be like, I did not hesitate to call AquaTemp when my water heater decided to leak water all over our basement. Tim was very responsive, gave an honest assessment and opinion, and also gave many options to choose from. Without pressure he allowed me to choose the product that worked for my family, answered all the questions I had and within a few hours I had a new water heater with a spotless work area. I would recommend AquaTemp to anyone and would be comfortable knowing that they would deliver the high quality service I recommended."
- Lyle R.