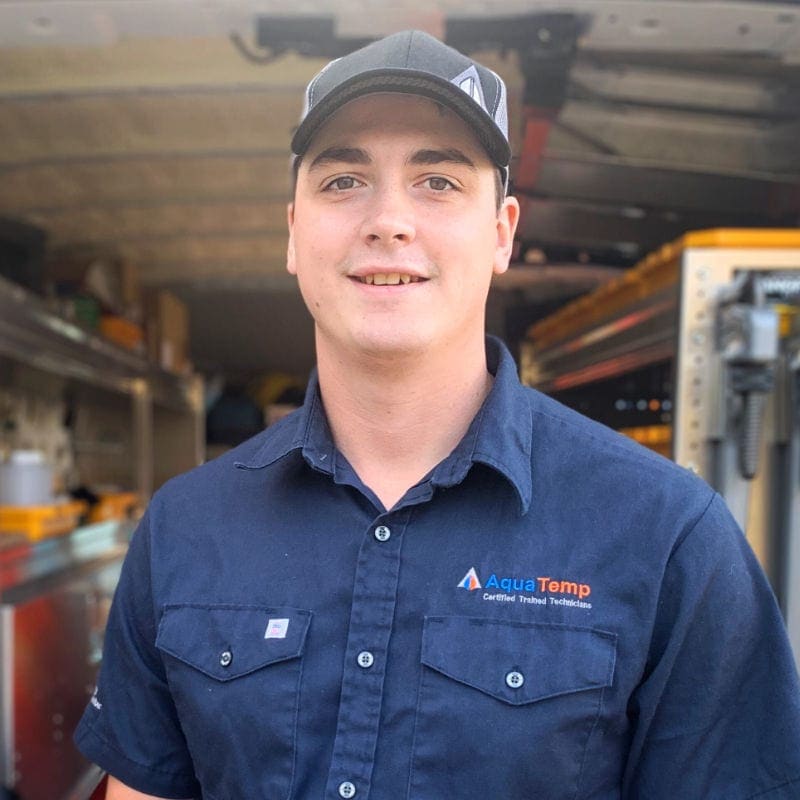 Kaelan
Service Technician
29 Reviews
Air Conditioner Repair in Saskatoon, SK S7J 5H9
"Kaelan was very patient with my ignorance. He took his time to explain what the problem was and what he was going to do. And he did a fantastic job.
Thanks"
- Osaze A.
Water Heater Replacement in Rosthern, SK S0K 3R0
"Kaelan showed up within a half an hour of my call and had a look and by afternoon returned with a new water heater and a helper Tim. They removed and hooked up the new one fairly quickly considering we went from electric to gas. I am so thankful for how fast and efficient they were. I would definitely recommend them to everyone."
- Dawn K.
Air Conditioner Repair in Rosthern, SK S0K 3R0
"Kaelen has been excellent. He is very knowledgeable on the equipment and systems. He was very quick to respond for the service call and kept in constant contact with regard to his progress on the job. Very pleasant to deal with and very knowledgeable about selling new products when needed. Overall highly recommend AquaTemp and Kaelen to everyone!"
- Prairie Meadow P.
Boiler Repair in Saskatoon, SK S7K 1P3
"I was so impressed with the level of work and knowledge provided by Kaelan. We have an older boiler system that wasn't working optimally and had numerous other specialists look at it without success. Kaelan came in and understood it, repaired it, and had it running better than ever before. He was professional and took the time to explain all the changes to me. I'm very happy with the work."
- Morgan S.
Zone Control System Maintenance in Warman, SK S0K 0A2
"Always prompt, efficient service. Very competent servicemen."
- Karen A.
Other Installation in Saskatoon, SK S7J 5H9
- Osaze a.
Gas Furnace Repair in Osler, SK S0k3a0
"Our furnace wasn't working during a stretch of continuous -30. Our call was last minute and they arrived within the hour. Thankful for the customer service, the professionalism, and for fixing our problem! Great company."
- Leland D.
Gas Furnace Repair in Rosthern, SK S0K 3R0
"Excellent service. Friendly, knowledgeable and professional. If I could give more than five stars, I would. Outstanding work!"
- Laura D.
Boiler Repair in Martensville, SK sok2to
"awesome people always happy , great personality."
- Shirley w.
Boiler Maintenance in Martensville, SK s0k2t0
"he is friendly and helpful and always happy"
- deb f.