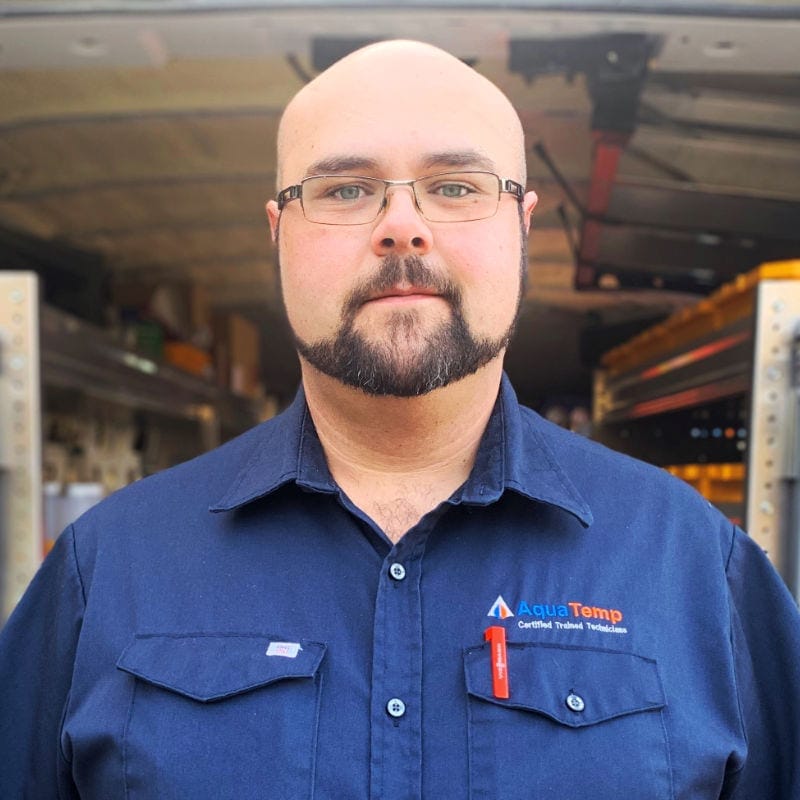 Tim
Service Technician
7 Reviews
Boiler Repair in Martensville, SK sok2to
"awesome people always happy , great personality."
- Shirley w.
Gas Line Installation in Hepburn, SK S0K1Z0
"Friendly, good communication about the work being done and how it works. Terrific service!"
- Liesa S.
Gas Furnace Maintenance in Warman, SK S0k0a1
"Always do great work and are very trustworthy!"
- Chris M.
Boiler Maintenance in Dalmeny, SK S0K 1E0
"He showed up on time or before. The service was carried out quickly and knowledgeably.
I appreciate it that I know the owners."
- John A.
Gas Furnace Repair in Hepburn, SK S0K1Z0
"Very good service. Knowable and willing to explain"
- Paul W.
Water Heater Installation in Hepburn, SK S0K 1 Z0
"Tim did a great job from start to finish. Really liked that He took the time to explain what our options were and how to service the unit once the installation was complete. Very thorough."
- Dennis W.
Gas Furnace Replacement in Saskatoon S7H 3R2
"Excellent work. Great care to protect access to the work space. Professional install."